About us
Math Tutoring Professionals (MTP) specializes in individualized and group tutoring for students from kindergarten through college.
Its highly educated tutors have mastered the skills necessary to break down math fundamentals into easy-to-understand lessons giving students the confidence and skills to succeed.
We tutor all Math subjects (K-College) plus a variety of other subjects (i.e. Biology, Chemistry, Physics, etc) and are heavily involved in Test Preparation for the PSAT, SAT, ACT, FSA, EOC, SSAT, HSPT, ITBS, SSAT, GED,  and GRE, among others.
We provide 1-on-1 or group sessions either "In-Person" or "Online." Our system is predicated on great detail from the hiring of our tutors to the 1-on-1 and group tailor-made sessions, with extra practice given to address deficiencies & gaps in learning. We are here to help you when you need it!
Simply amazing! Great tutors for many subjects. Worked with both of my kids. Always flexible with times, very knowledgeable and extremely convenient since they come to my home. Highly recommend!!
Cristian Frangopol
Cristian Frangopol, founder and CEO of Math Tutoring Professionals, has a strong math and teaching background, a Master's in Electrical Engineering from the University of Colorado at Boulder with over 13 years of teaching experience in South Florida.
Cristian's approach is predicated on great detail from the hiring of tutors to the 1-on-1 and group tailor-made sessions, with extra practice given to address deficiencies and gaps in learning.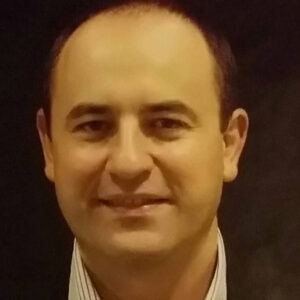 Our Approach
Math Tutoring Professionals (MTP) offers highly knowledgeable and well-trained tutors who know how to help you get the best results from your education.
We have very strict requirements for our tutors as we strive to hire instructors who have attained abilities to convey information to children of all ages and who are familiar with the South Florida school curriculum.
We also like to hire tutors who have knowledge of diverse curriculums so as to bring new problem solving techniques to supplement lesson material. Additionally, a high value is placed on tutors with experience working with children with ADHD, dyslexia and learning disabilities. All of our tutors undergo a thorough background check
Our Path to Success!
Our tutors come in with a wealth of tutoring experience
As previously mentioned, we like to hire tutors who have been exposed to other teaching systems so as to offer new ways of thinking and problem solving skills. We are big into test taking strategies and speed techniques and understand the importance of test prep and college admittance.
Lessons are tailored to student's needs
We are here to help and also provide extra take-home exercises should the student be open to taking on additional practice in between sessions. For most of our high school or college-age clients, we work around their schedules and meet at public places such as Panera or the library.
How We Operate
We also don't operate out of a central office, but rather choose to do 1-on-1 or group lessons in-home, online or at a public place. As for the group lessons we believe in small groups and focused attention (1:5 ratio) on a single subject matter (i.e. Algebra, Trig, SAT test prep). Group work should be interactive.
We Aim to Be Available When You Are
Our company also offers weekend appointments which is often more convenient for students who have limited time during the work week because of extracurricular activities or any other number reasons. Just let us know what times and days work for you and we can help develop a schedule to fit your needs.
Unavailable for In-Person Tutoring? Let's do an Online tutoring session!
Our online services via SKYPE are also extremely convenient for students as they go away to college and want to continue with our tutoring services and also for students who might not be able to meet with a tutor in-person.
Check out our recent blog posts
See what our clients have to say about us!
Don't Wait! Schedule your 1st Session Today!
The tutor was such a great help to my son and brought him up from a D to an A in just a few months. Teaching technique, along with ability to communicate with students in a fun way that makes the subject make sense is just exceptional!
About